Since I started making soap again, I also got interested in papercrafts. Why? Well, a lot of folks who make soap professionally, shrink wrap their soap. I don't want to do that.. I put a lot of effort into my soaps to keep the ingredients natural.. Why should I encase it in plastic? Therefore I started to look around the interwebs, searching for paper box tutorials. My initial thought was "origami", but I quickly found out that I just don't have the necessary fine motor skills to pull that off.
So I stumbled upon several Youtube Channels where the channel owners post video of amazingly awesome papercraft thingies.. Boxes, cards, the works. And they use tools and paperstock by a company called "Stampin' Up". A little googling revealed it to be a company that sells high quality stamps, craft accessories and papers. They don't sell in shops, but only through so-called "demonstrators", which could be compared to a Tupperware consultant.
Since I was very interested in buying a couple of gadgets (paper cutter, folding tool), I contacted a demonstrator in my vicinity and got invited to her next demonstration. These items are the things we made at her demo party.
My Demo is Kerstin Greiner and her blog is http://liebeslieschen.blogspot.de/
Greeting Card with Pouch
This card features the sentiment "erfüll' dir einen kleinen Wunsch", which is the German stamp equivalent of the English "Have yourself a merry little Christmas" stamp, that is attached to the card with dimensional stickers.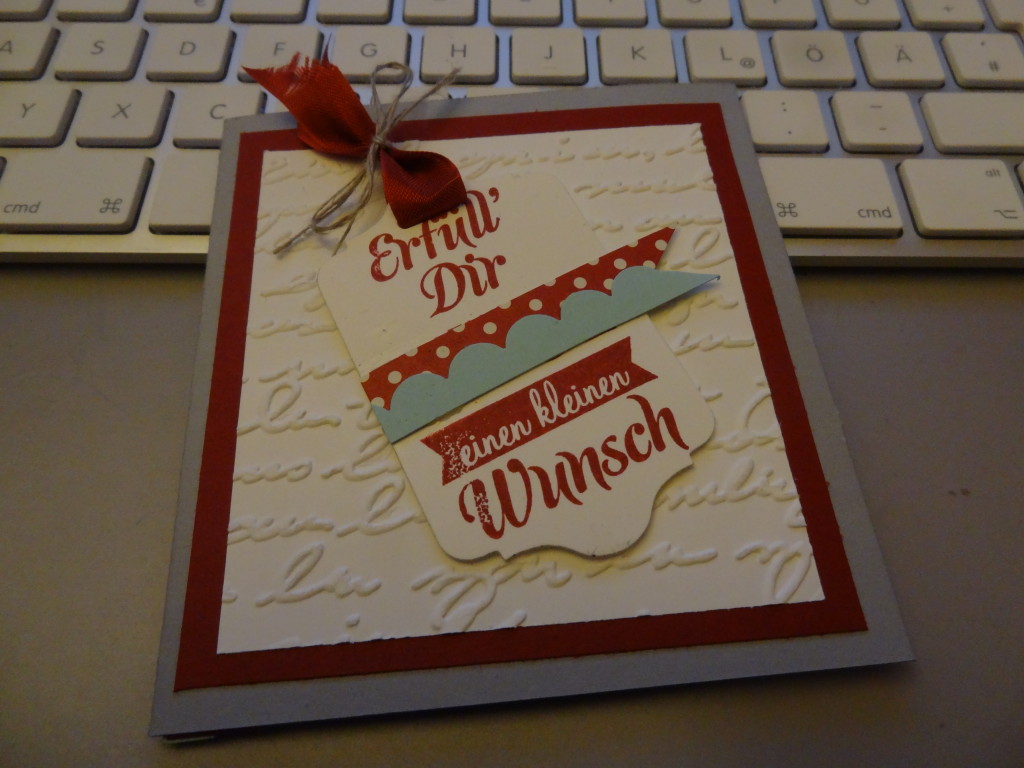 It contains a pouch, where one could put a folded banknote in.. Or one of those credit card sized gift cards.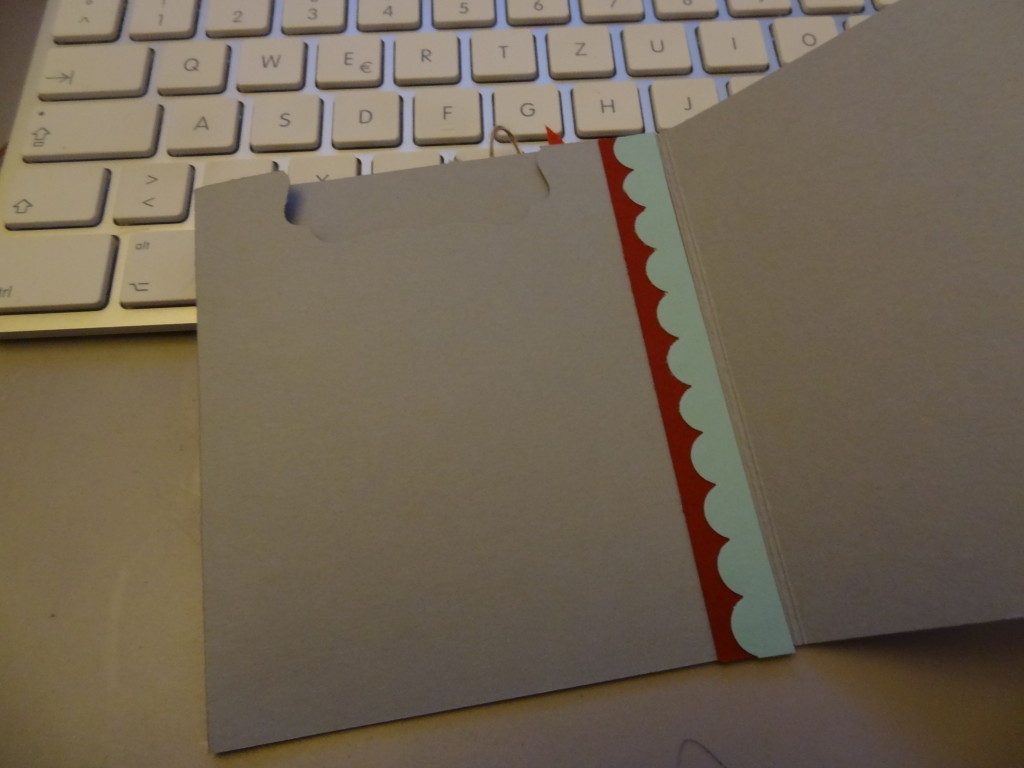 Here some brown card stock so you can see the pouch a little better. :)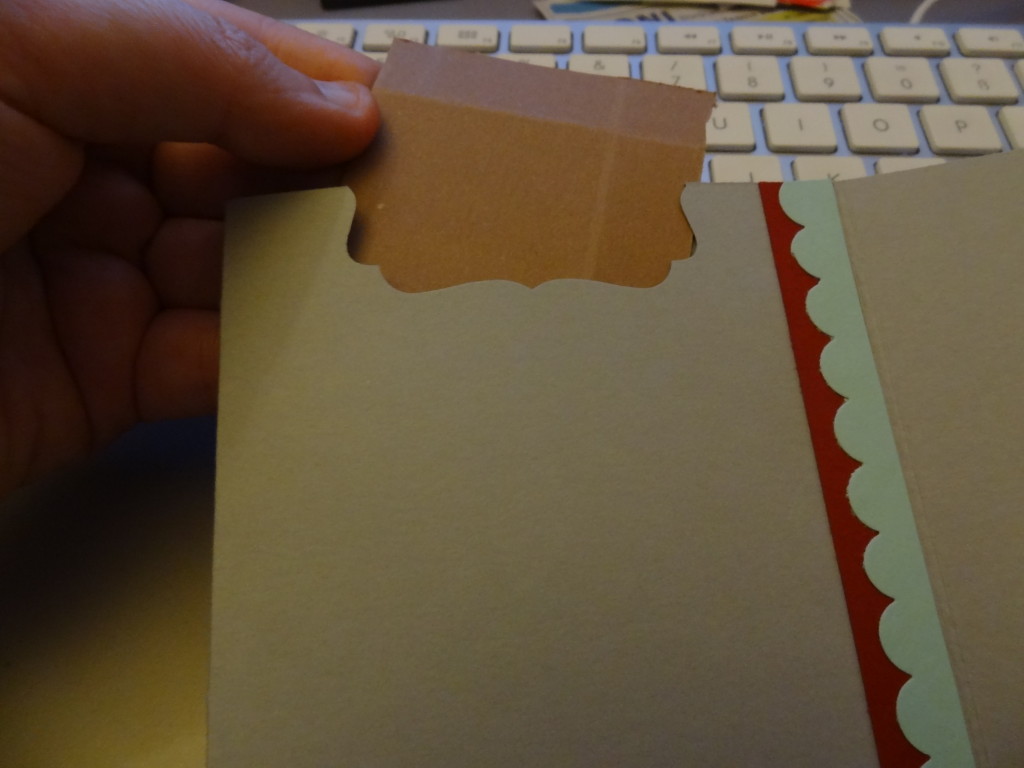 Products used:
Smoky Slate card stock
Whisper White card stock
Cherry Cobbler card stock
Cherry Cobbler stampin pad
Regals Designer Series Paper in Cherry Cobbler
Pool Party card stock
Cherry Cobbler 1/2" ribbon
Linen Thread
Big Shot w/ embossing folder
Scallop Edge Border Punch
Label Punch
Merry little Christmas Stamp
Sticky Strip
Tomboy Glue
Dimensionals
Wine Bottle Hanger Box
This is awesome, because I live in wine country and simply giving away a bottle of wine is boring. So normally you'd put a ribbon around it.. Or you take this: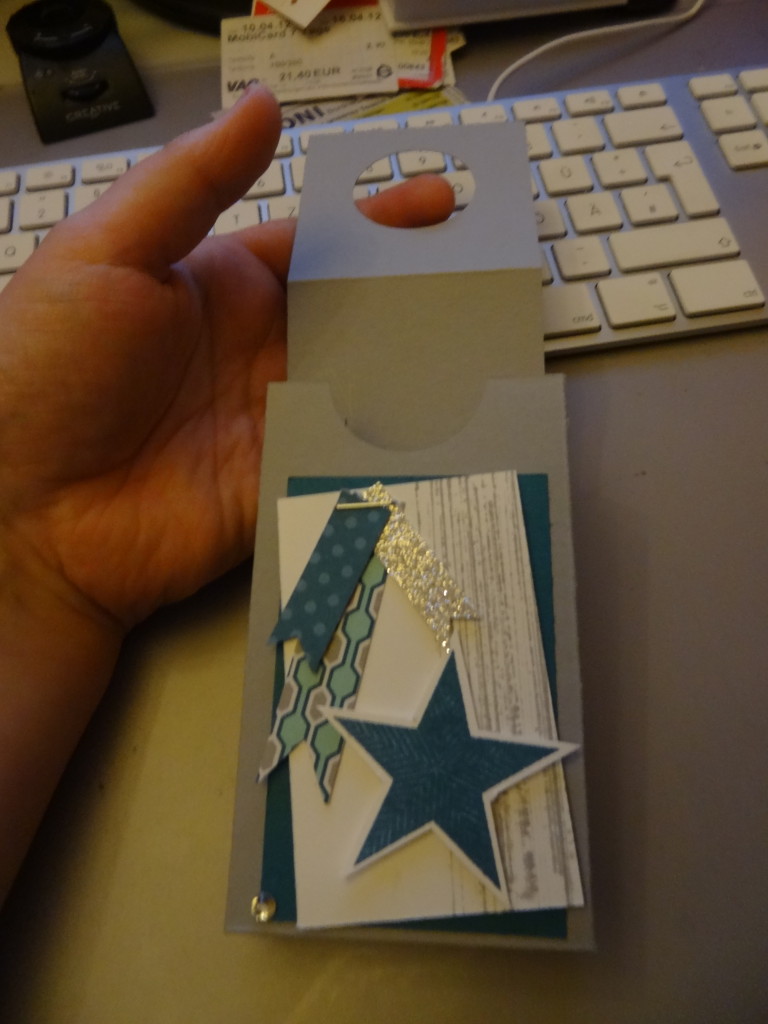 Products used:
Smoky Slate card stock
Island Indigo card stock
Whisper White card stock
Smoky Slate stampin pad
Island Indigo stampin pad
Sticky Strip
Tomboy Glue
Dimensionals
Designer Series Paper containing Island Indigo (I don't know which)
Big Rhinestone Jewel
Silver Glimmer card stock
1 3/4" circle hole punch
Simply Stars stamp set
Gorgeous Grunge Stamp Set
I've had a lot of fun. You can look forward to my very own creations. My order simply has to arrive first.. :)