I got to admit: When it comes to crisps I'm a sucker for salt and vinegar flavoring. To my dismay, this particular flavor is quite uncommon in Germany (I've imported a couple of kilos in the past few years). Slowly brands, such as Lay's, start selling their products in German supermarkets but to me, that's just not enough.
English chips (the fish'n'chips-kind) are commonly served with salt and vinegar dressing, so I gave it a try: Tada, salt and vinegar potato wedges. Baked in the oven to a crisp outside and tender inside. To maximize the feeling of eating out in the UK, I opened myself a nice can of Irn-Bru. Enjoy! (I know I did.)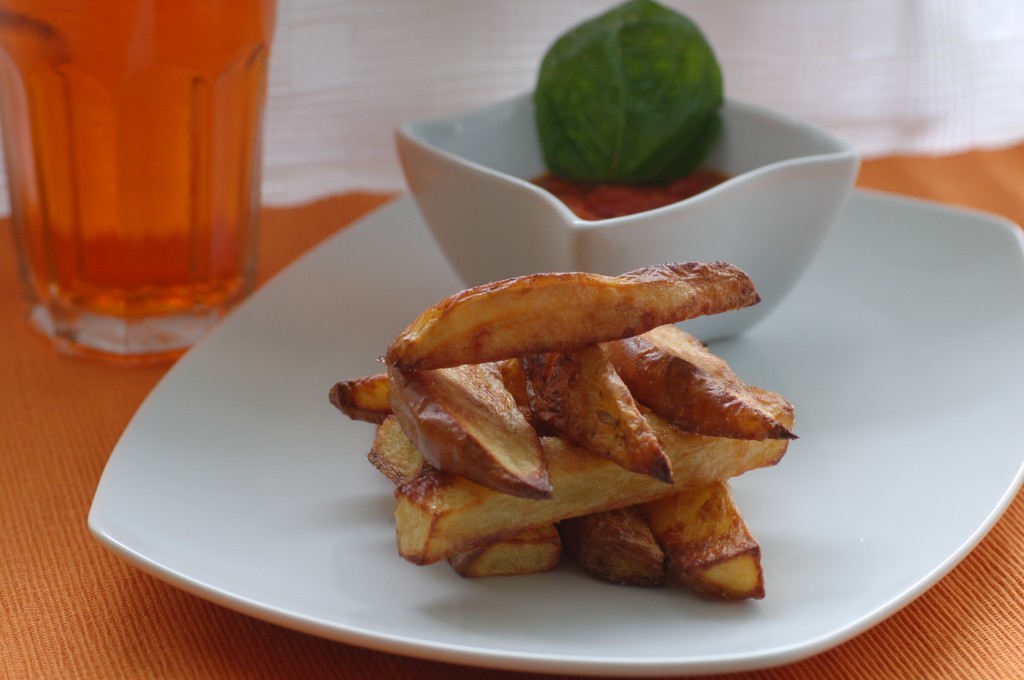 It's so easy, you only need four ingredients: waxy potatoes, canola oil, sea salt and malt vinegar.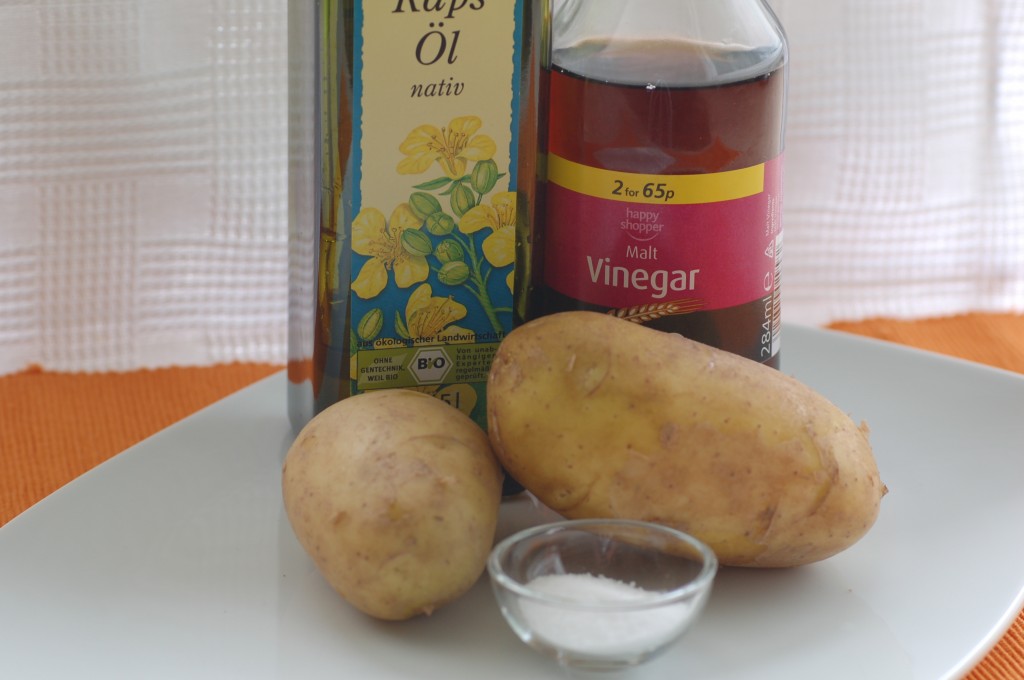 Salt and Vinegar Potato Wedges
Ingredients:
2 large waxy potatoes (early season)
1tbsp sea salt
1 1/2 tsp canola oil
2-3 tbsp malt vinegar
Directions:
Wash and scrub the potato, then dry it off. Cut each potato (leaving the peel on) in half and each half in four pieces, lengthwise.
Put the potato pieces into a bowl, adding the oil and mixing them with your hand until every piece is coated well.
Preheat your oven to 225°C upper/lower heat.
Line a baking sheet with waxed paper and place each potato slice on one cut surface. Sprinkle with salt.
Put the baking sheet in the upper-medium rack and let it bake for approx. 15 minutes.
Take the sheet out and (with a spoon or a fork) turn the slices over to the other cut surface. Bake for another 15 minutes.
Take the sheet out and turn the slices onto the peel. Using a pastry brush, brush the potato pieces gently with malt vinegar. Bake in the oven for another 10 minutes (or until crisp).
I've served the potato wedges with home made BBQ Sauce.