Hi Stampers!
Today I'll share a recipe on stamp cleaner. As you might well know, companies sell the stuff in tiny bottles and the 8oz refills cost ridiculous amounts of money. This substitute is simple to make and goes easy on your wallet. Which is a good thing, cause then you can buy more stamps! :D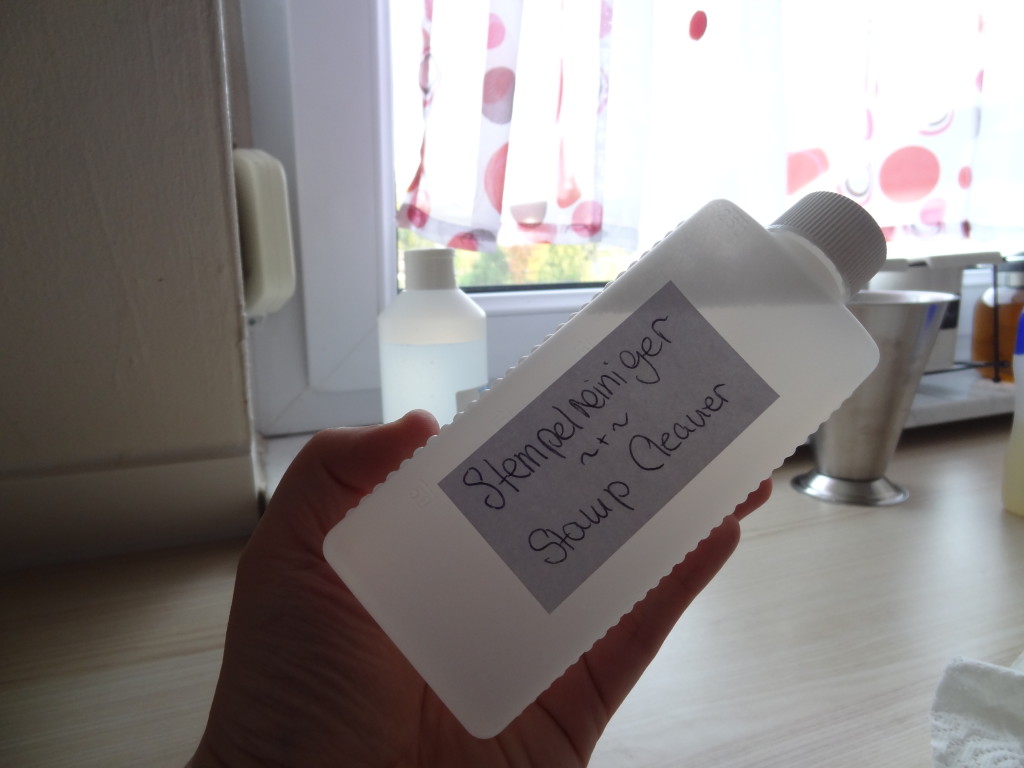 This cleaner only works for water-based inks.
So keep that in mind.
My recipe equals 200ml, which -for you imperialists out there – is roughly the same as 6.7 fl oz. Use a bottle that has a tight-fitting cap, so none of the cleaner gets out when you shake it!
Recipe: Stamp Cleaner
180ml (3/4cup+1tbsp) distilled water
15ml (1tbsp) vegetable glycerin
5ml (1tsp) baby shampoo.. Or liquid castile soap
-> Pour everything through a funnel into the bottle, screw cap on and shake well.
Enjoy!
Ann